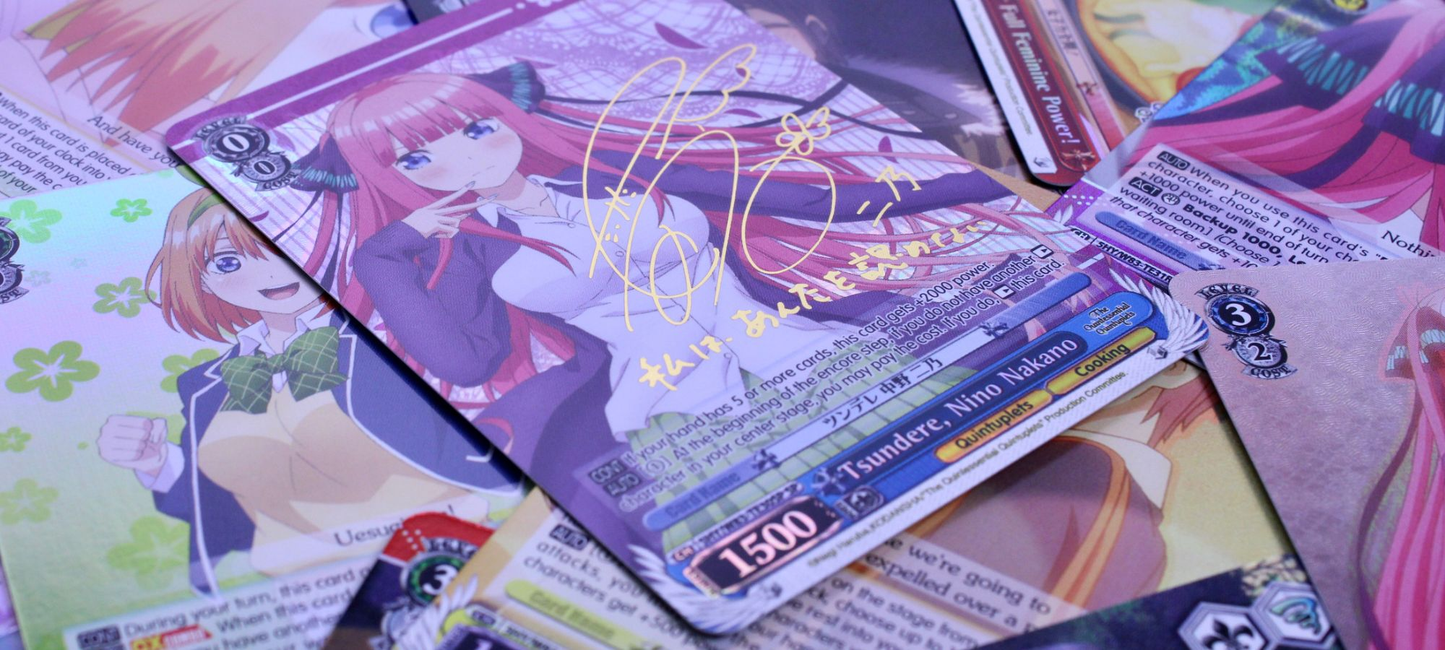 Weiss Schwarz
Welcome to the captivating world of Weiss Schwarz at Generation Strange. As a renowned trading card game company, Weiss Schwarz has gained a devoted following among anime and gaming enthusiasts.
Explore our curated collection featuring their exceptional lineup of trading cards, inspired by popular anime series. Weiss Schwarz combines strategic gameplay with beloved characters, offering an immersive experience for players and collectors alike.
Elevate your collection with their vibrant and intricately designed cards, each representing iconic moments from your favorite anime. Immerse yourself in the thrilling battles and unforgettable moments of Weiss Schwarz at Generation Strange.